OK Folks!  My Urbanite Driveway is nearly complete!  Just some steel edging, and finishing touches and it will be complete.
Started the project three weeks ago with a Jack Hammer, five foot pry bar and lots of energy.  My partner and I demo'd the driveway and piled all the concrete in the middle of the yard.  It took two days.
The following weekend, we started placing pieces and working our way toward the street.  Placing, leveling and back-filling around the urbanite took four days of work for two people.  We split it up over two weekends, using nothing but our backs, shovel, wheelbarrow and some 2x4's to level.  We're tired.
Project numbers:
18,000 pounds of Urbanite, moved twice.
6,000 pounds of sand
14,000 pounds of decomposed granite
Below is a picture of the project, as of a couple weeks ago.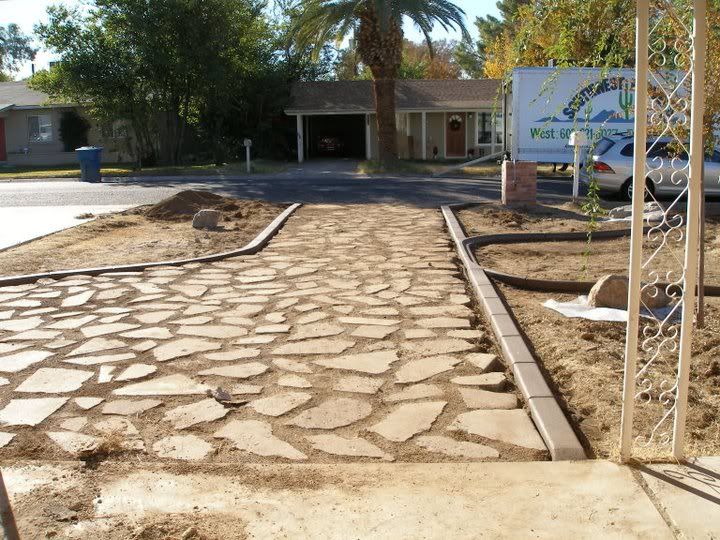 Original Post:
"So I'm thinking about busting up my old cracking concrete driveway and using the pieces to make a wider driveway with decomposed granite in between the pieces. I was all excited about this project and then I got to thinking...
What if my driveway has rebar in it? Would rebar make reusing the concrete pieces more difficult? Am I asking for more trouble than this is worth?
Anyone with experience in this area that could pipe in? Thank you."